Ludum Dare 29 - Amongst the Sand & Spice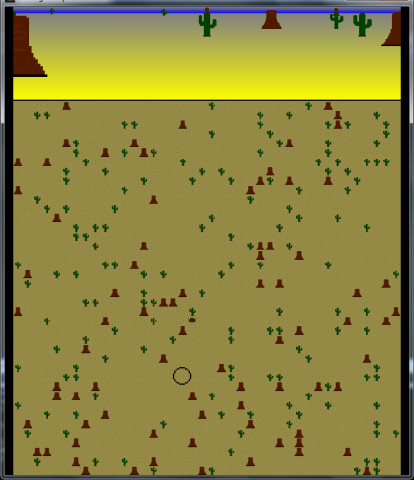 Alright, took my time, got sick, had gigs and practices... but I got it done in time for the Game Jam deadline. Built using Game Maker Studio and all my own assets. (Basically the full competition rules, except for the time limit.) Download links are below.
The game:
You are a hungry sandworm beneath the sands of a desert planet. Use your sensitive seismic location abilities to track down delicious Fremen foolish enough to walk through your desert. Local flora such as cacti post no threat to your immensity, but watch out for rock formations that extend deep below the sands.
Controls: Left/Right keys or swipe left/right to turn. Pay attention to the map's pings to get a general idea of targets. Use the top screen to zero in. (In this version, you'll automatically eat guys when you are underneath them.) Think of it as light cycles + snake + sub hunter.
Download - Windows version (2 MB)
Download - Android version (9.5 MB)
More ports to come as I build them.